Looking for some special service providers to give your wedding that extra zing? Here are some people you might want to meet…
I Do… Photography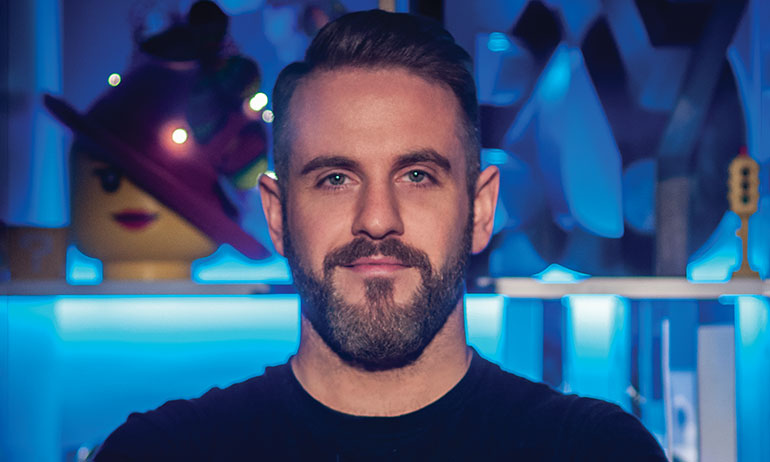 Aaron McGrath
"It's funny, my job is basically the same with gay couples and straight couples, but you do tend to go about them in a different way. Two men or two women interact with each other differently than a man and a woman, and it's an enjoyable challenge to try to give an essence of what each couple has together.
"I tend to work a lot in wide angle, and the photos I provide will always have a good helping of big grand wide shots. They give a nice cinematic feel and are perfect for showing impressive landscapes, urban weddings or opulent venues with the couple front and
centre. I rarely use ash at a wedding and try to use natural light whenever possible.
My photos tend to be rich and colourful, with lots of hazy soft light and sun flares when I can get it, a good mix of quiet moments, action and laughter, and I put in a lot of work afterwards to give the set of images a kind of romantic vintage finish with attention to retouching, just enough so it isn't apparent so the couple don't need to worry about angles or lighting and can just enjoy their day.
I offer a number of packages and to be honest it's been a fairly even split. I've done weddings of 250 people and weddings of four people, 14 hours and two hours. I always try to suggest an option that ts their budget while covering all the parts of the day that are significant to them. Every wedding is different and there's a package for every wedding.
I very much look forward to working with more LGBT couples in the future and hope that my portfolio ten years from now will be a reflection of how society has grown to embrace love in all its forms."
© 2017 GCN (Gay Community News Ireland). All rights reserved.