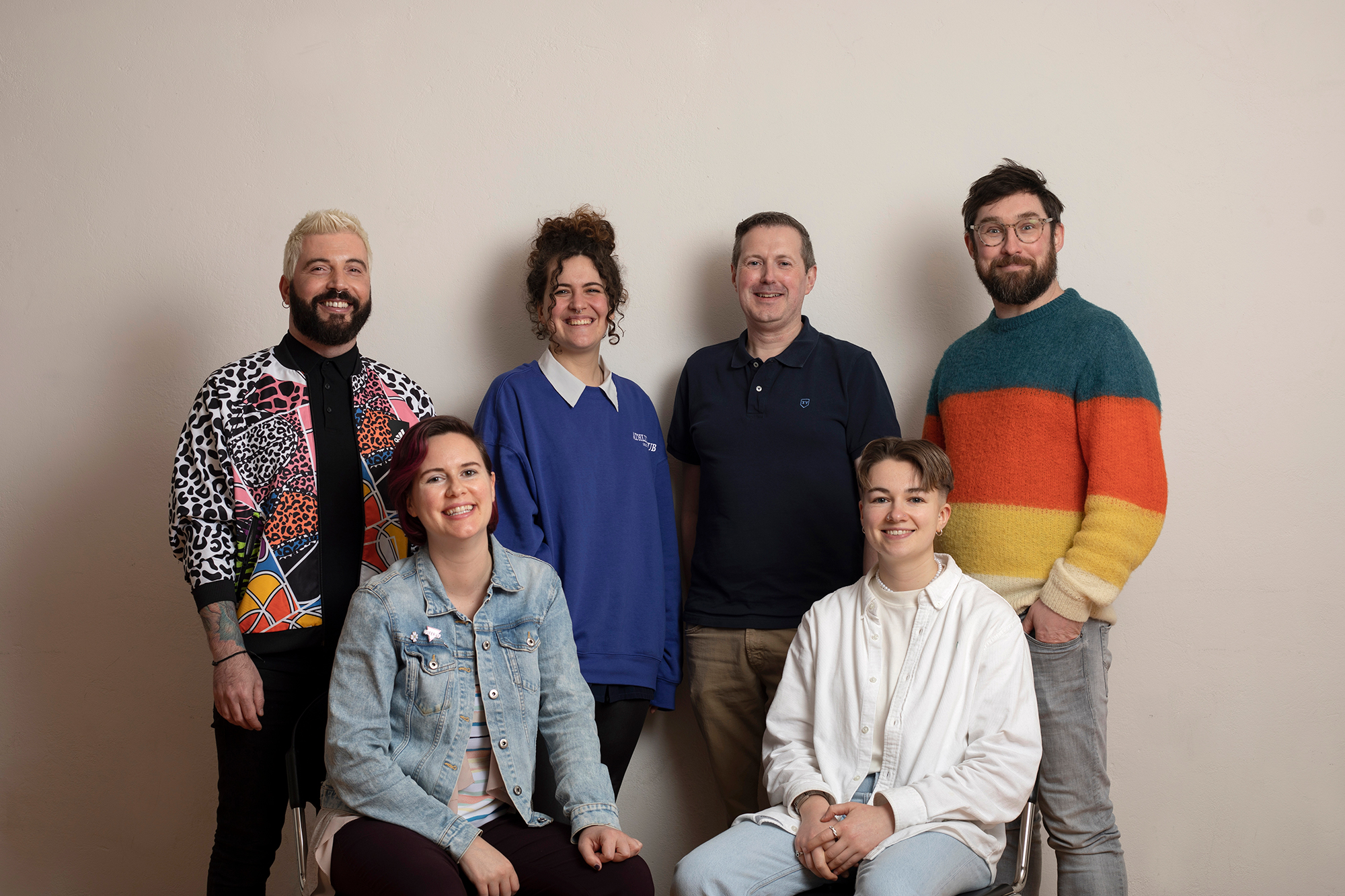 ---
Meet Team GCN just not before the morning coffee run.

---
Group Manager, Michael Brett
Michael (he/him) is the Group Manager of GCN with a responsibility for the performance and day-to-day management of the company according to the overall strategy. Michael promotes both the charitable objectives of GCN and ensures the commercial viability of the business. He works collaboratively and strategically with the wider team to deliver GCN's magazine, a daily news & info website, events and GCN's digital content. Michael has a background in Irish media, having worked with some of the biggest broadcast brands in the country for over 20 years. Michael will take the lead on GCN's collaboration with brands, community groups, readers and all other stakeholders to deliver a vital community resource at the highest levels of professionalism and integrity.
You can get in touch at [email protected] for all things GCN and any big ideas.
Head of Digital, Marketing & Development, Stefano Pappalardo
Stefano (he/him) is responsible for leading and overseeing all areas of digital, implementing processes and strategies, creating and planning high-value content, campaigns and initiatives. He successfully drives content delivery across all digital platforms through strategic marketing plans, operating closely with the editorial, commercial and events teams. He manages GCN's social media channels and website, ensuring its optimisation to deliver a seamless experience for readers and advertisers alike. Stefano oversees all aspects of GCN's merchandise and online store.
You can get in touch at [email protected] for enquiries regarding all things digital.
Designer, Dave Darcy
Dave (he/him) has been the art director for the company for over seven years. He is responsible for all visual communications and branding. In celebration of GCN's milestone anniversary, Dave collaborated with curator Tonie Walsh to deliver the stunning exhibition 'Proof: 30 Years Of Gay Community News' and led the magazine through its beautiful and thoughtful rebrand.
Distribution and admin assistant, Beatrice Fanucci
Beatrice (she/her) is responsible for the operational aspects of GCN's online store, ranging from order fulfilment to customer service. She also oversees the distribution and manages subscriptions of GCN magazine.
When she is not busy with this, she also writes content for GCN's website, social media and print magazine, with a particular interest in politics and society.
You can get in touch at [email protected]gcn.ie for enquiries about GCN's online store, distribution and subscriptions to the GCN magazine.
---
Work With Us
For information on current job openings and to find out about our submissions policy, check our careers section.
---
© 2017 GCN (Gay Community News). All rights reserved.
Hey there!
Enjoying GCN?
You have read all free 5 articles on GCN this month.