10 Queer Pop Anthems To Listen To Instead Of Rita Ora's Girls
The controversial bisexual anthem just doesn't hit the mark, so here are our top picks for your queer alternatives.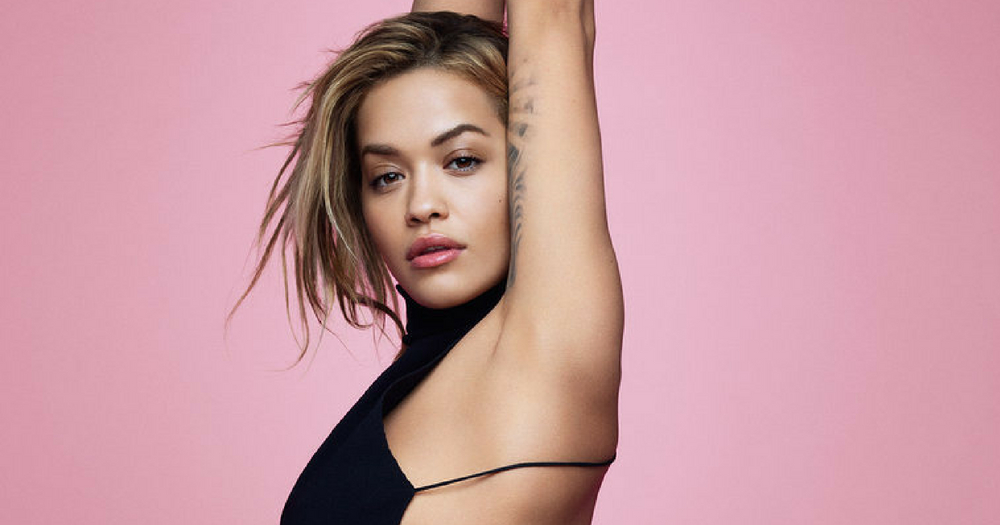 The story so far…
Earlier this month, pop-queen Rita Ora released her self-proclaimed bisexual anthem 'Girls'; featuring a supergroup of  some of the most-popular pop artists on the scene- Cardi B, Charli XCX and Bebe Rexha.
The track was immediately met with backlash from fans and queer artists alike, proving to be yet another problematic depiction of bisexuality in pop songs. 10 years after the release of Katy Perry's famously problematic  'I Kissed a Girl', it's fair to ask- why are we still having this conversation?
For a so-called bi-anthem, the song lacks queer empowerment and instead reinforces exisiting stereotypes about bisexual people/women that we have become so used to seeing in the media. With lyrics like "Sometimes, I just wanna kiss girls, girls, girls; Red wine, I just wanna kiss girls, girls, girls", it's hard to see past the suggestion that you've got to be drunk to want to kiss a girl.
Several queer pop-artists have spoken out in response to the track. Hayley Kiyoko (known by her fans as Lesbian Jesus), accused the track of being harmful and "downright tone-deaf". Queer singer/songwriter Kehlani tweeted that the track wasn't progressive and that "there. were. harmful. lyrics." Artist Shura also drew attention to the fact that the song was in fact largely written by men, implying that it adopts the male gaze towards girl-on-girl relationships. Rita Ora has since responded with an apology, in which she also came out as bisexual.
However, that doesn't make the issues surrounding the stereotypical nature of the song any less problematic. By being promoted as a bisexual anthem, the song is naturally aimed at a queer female demographic. But if this is a track largely written by men that reinforces the stereotypes it does, how can it possibly be considered an acurate depiction of the queer experience?
So, let us offer you an alternative! Here are 10 pop-anthems by queer women, about queer women, for queer women. The soundtrack to your summer starts here!
1. Beatrice Eli- Girls
This is the out and proud Swedish popstars ode to the women in her life who she can't get off her mind (espcially while she's with her girlfriend). Be warned, it's an earworm.
2. Tegan & Sara- Closer
Tegan & Sarah are the smokey, gay, pop sibling duo you didn't know you needed. This is just one example of their queer electro-dance vibes.
3. Hayley Kiyoko- Girls Like Girls
Lesbian Jesus herself, Kiyoko's anthem is all about coming ot terms with crushing on girls and is the perfect anthem for young questioning queers everywhere.
4. Peaches- Rub
Queer identity, sexual fluiduty and trangressiveness are all key themes of the teaches of Peaches. Bad-ass/all around GCN fave, Rub is just one of the many (many) Peaches tracks that hits the spot.
5. The Internet- Girl ft. KAYTRANADA
Out and proud, Syd the Kid fronts this mellow bass track that's smooth beyond belief.
 6
. Janelle Monáe- PYNK
PYNK is a celebration of the female body that features all the vagina pants a person could wish for!
7. Zolita- Explosion
This track about the explosive relationship between two friends who fall in love should be listened to on headphones. Loudly. On repeat.
8. Gia- Only A Girl
Gia's debut track is all about being with a girl for the first time, and how 'only a girl can make me feel this way'. What's not to love?
9. Rituals- Ride or Die
An outspoken celebration of the LGBT community, Rituals of Mine are just looking for their ride or die- and it just so happens to be a she.
10. Evvol- Release Me

'Release Me' has a wonderfully explicit video that requires no description, maybe just a warning. Let's just say it's very NSFW. Very, very NSFW. The Berlin duo's track and video is shamless celebration of queer sexuality, and it's really flippin' great.

The moral of the story: even though we don't always see them in the mainstream, queer artists are out there making music about their experiences free of stereotype and the male gaze, and they're really flippin' great.

© 2018 GCN (Gay Community News). All rights reserved.
Hey there!
Enjoying GCN?
You have read all free 5 articles on GCN this month.