Snatch Game is a fan-favourite staple of Rupaul's Drag Race, and with its first appearance on the way in the UK version, there is plenty to be excited about. Each week, the queens have brought a distinct humour and charm which sets it apart from the US version.
With a wide selection of both UK and Irish celebrities to draw on, there is a ton of comedic potential for the queens to draw on. Snatch Game, a parody of the Match Game, will also signal the halfway mark for Drag Race UK.
This episode in the past usually highlights the strongest competitors as they pull ahead, giving audience members clues to who might be taking home the crown.
Lorraine Kelly and Stacey Dooley will be joining in on the fun as special guest judges as well as the debut of Spice Girl legend Geri Halliwell. In the US version of Snatch Game, viewers have been treated to impersonations of Amy Winehouse, Adele, and Maggie Smith.
These are the celebrities we would love to see impersonated on Drag Race UK.
Kathleen 'Kat' Slater
"I didn't become a little bit of a slag; I became a total slag."
Jessie Wallace's portrayal of Kat Slater shows what soap operas are all about, giving the audience drama, drama and even more drama for their nerves. Her quick comebacks, sharp reads, and trademark leopard print are prime material for Snatch Game potential. Vinegar Strokes has already paid homage to Slater's iconic line as part of her entrance into Drag Race UK, but this Walford royalty has so many more iconic lines and scenes to impersonate.
Princess Diana
"Being a princess isn't all it's cracked up to be."
Princess Diana was celebrated by the media and the public for her diligent charity work and photogenic looks. Known to many as the People's Princess, she raised awareness and advocated passionately for people living with cancer, mental illness, AIDS, as well as campaigning for the removal of landmines. Princess Diana became a fashion icon in the 1980s and 1990s, turning numerous looks for the queens to impersonate. However, any UK queen hoping to do Princess Diana better keep in mind Katya's impersonation of Princess Diana in All-Stars season 2. Pulling off a strong Princess Diana impersonation could be very tricky due to her shy outward demeanour.
Tracy Beaker
"Believe me, I've had my heart broken so often it's 90% glue."
The original rule-breaker, Tracy Beaker has a penchant for trouble and a wild imagination. There is no wonder the Tracy Beaker books were the most loaned out in libraries across the UK from 2000 to 2010. There is plenty of material in the character for the UK queens to use. Might the "Dumping Grounds" be now open?
Spice Girls
"Every boy and every girl/ Spice up your life."
Why be one Spice Girl, when you can be five? With Geri Halliwell making an appearance in this episode, this could be the queens chance to impress. Of course, being one Spice Girl might be plenty but why pass up the opportunity to engage in some epic ruveals. Shifting between Melanie Brown, Melanie Chisholm, Emma Bunton, Geri Halliwell, and Victoria Beckham, this could be the Spice Girls reunion we have been waiting for!
Catherine Tate
"Am I bothered? Am I bothered though? I ain't doing nothing cause I ain't bothered."
Loud and hilarious, Catherine Tate is a sensational comedian, writer and actress. She has been nominated for an International Emmy Award and seven BAFTAs. The UK queens have plenty of material to work with from both The Catherine Tate Show as well as her role of Donna Noble in Doctor Who.
Margaret Thatcher
"I don't mind how much my Ministers talk, so long as they do what I say."
The Iron Lady would make an interesting addition to the Snatch Game alumni. Margaret Thatcher was the first woman to hold the office of British prime minister as well as the longest-serving. Infamous for instating section 28 which outlawed the promotion of homosexuality and her stance on heteronormative family structures, she is the perfect candidate for a drag queen to camp up and poke fun at. Plus her hair and wardrobe give plenty of inspiration for directions to go in.
Susan Boyle
"Unmarried women in their forties, with false teeth and tousled hair, aren't usually held in the highest esteem by our society. The feeling seemed to be that if I could be a success, then anyone could!"
Rising to fame after appearing on Britain's Got Talent, Susan Boyle is a fantastic singer with a great sense of humour. The UK drag queens can take this impersonation in a variety of directions.
Judi Dench
"Because, you know, I can't work a bicycle pump."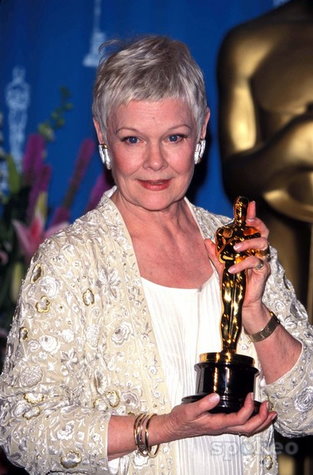 Impersonating Dame Judi Dench on Snatch Game could be a challenge on par with Maggie Smith, yet Ben DeLa Creme made that performance look like a cakewalk. This actress has starred in numerous roles, from the Bond movies to the live adaption of Cats. Running with one of her big-screen characters might be a good bet. If a queen could pull off a stellar Dame Judi Dench impersonation, it might just establish them strongly in the competition. 
Kim Woodburn 
"Don't start with me."
Happy @ManchesterPride have a great time! Love you all! ❤️ pic.twitter.com/mJIKDTB3MV

— Kim Woodburn (@kimwoodburn) August 24, 2019
The Queen of Clean would make a great addition to the Snatch Game. Kim Woodburn is best known for her role as co-presenter of Channel 4's How Clean Is Your House? and Celebrity Big Brother. Recently she has been taking over Twitter with hilarious and heartwarming personalised messages. Her cutting comments would put the polish on Snatch Game. 
Theresa May
"I actually think I think better in high heels."
Theresa May's iconic dance to Dancing Queen would make for a hilarious moment in the Snatch Game. If a queen was to go with Theresa to impersonate, let's hope the suit has wheat growing out of it in honour of the previous Prime Minister's memories of her childhood. Plus a Snatch Game with both Margaret Thatcher and Theresa May would make for some intriguing back and forths over UK politics.
Gemma Collins
"You ain't ever gonna get this candy."
?✌? @GemmaReacts pic.twitter.com/dZEzajzG13

— Gemma Collins (@missgemcollins) October 10, 2019
Having recently airing her new reality T.V show Gemma Collins: Diva Forever, this is a great opportunity for a queen to highlight the diva in Gemma Collins. Before appearing on The Only Way Is Essex, she was a used car salesperson. Since then, she has become a massive T.V personality with a lot of good one-liners for a queen to use.

Amy Winehouse 
"I've always had my style. I've always been different. I don't like to wear anything that anyone else is wearing because it's very important for me to make a statement."
Back in season 3 of the Rupaul's Drag Race US version, Yara Sofia added her unique twist on Amy Winehouse. So this would be the perfect chance to redo a Winehouse impersonation. Known for her unique vocals and her electric mix of genres, a UK queen could pay homage to Winehouse in numerous ways.
Angela Lansbury
"I'm the bionic woman. I have a very strong constitution, and I take excruciatingly good care of myself."
With a career that has spanned eight decades, Angela Lansbury has a rich history of material for a queen to work with. Having starred in multiple musicals as well as her most iconic role in Murder, She Wrote, Lansbury could make for a fantastic impersonation. Not to mention, a Snatch Game with both Dench and Lansbury showing up would be an epic Battle of the Dames. 
Those are the top celebrities we would love to see impersonated on the Snatch Game. Let us know who your top pick would be.
© 2019 GCN (Gay Community News). All rights reserved.
Support GCN
GCN has been a vital, free-of-charge information service for Ireland's LGBTQ+ community since 1988.
During this global COVID pandemic, we like many other organisations have been impacted greatly in the way we can do business and produce. This means a temporary pause to our print publication and live events and so now more than ever we need your help to continue providing this community resource digitally.
GCN is a registered charity with a not-for-profit business model and we need your support. If you value having an independent LGBTQ+ media in Ireland, you can help from as little as €1.99 per month. Support Ireland's free, independent LGBTQ+ media.