NSFW: Folsom Street Fair 2019 brings the kink back to San Franscisco
The world's kinkiest event returns to San Fran on Sunday 29 September, taking over the city in a celebration of sexuality.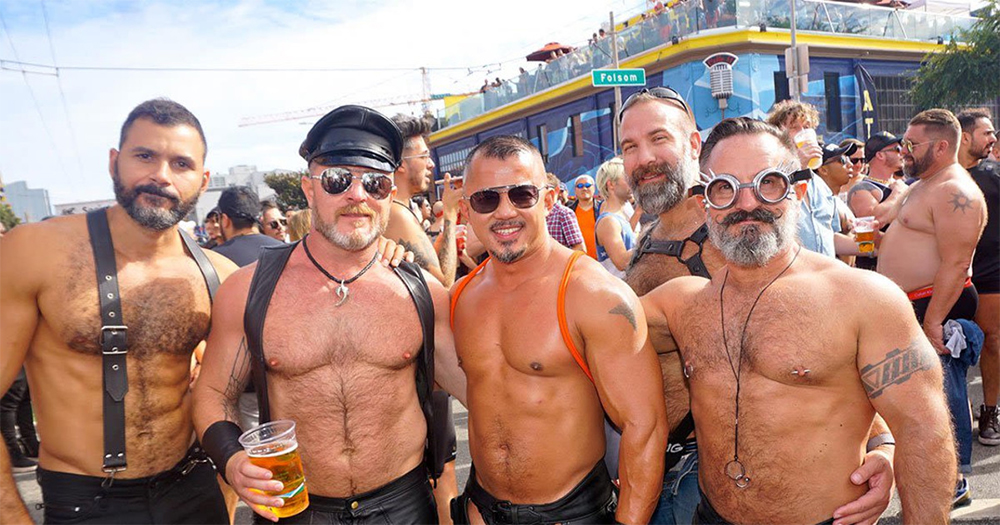 This upcoming weekend, the City by the Bay will teem with folk celebrating leather, kink and BDSM as the infamous Folsom Street Fair returns.
Since its sexy debut in 1984, Folsom has grown into one of California's largest single-day festivals, capping the end of the city's Leather Pride Week. Attendees come dressed in fetish gear, while nudity is also permitted, making for some eye opening sights.
As well as the people, there's the shopping! As Travel San Francisco describes, "Hundreds of vendors display a wide range of goods, from handmade leather whips to beautiful latex dresses. You could spend all day simply walking from booth to booth and making a massive shopping list. The vendors are happy to talk about ways to safely use their products or help you try on some of the unique fetish wear."
Organisers also share "It's a pig's dream. Check out our massive live stage with top-name indie, electronic and alternative acts, our huge dance area spinning the best of the international party scene, live BDSM demos, and a sick and twisted performance stage. And, yes, you can still be naked, so avail yourself of our coat and clothes check areas as well!"
While it may seem the event caters only to gay cis men, the event stresses it welcomes people who identify as "women, non-binary, genderqueer, two spirit, gender fluid, trans masculine, trans feminine, transgender, or any other gender beyond the binary are welcome, including all sexualities, sexual orientations, and sexual expressions. If your group includes cis men, please enjoy the Queer Commons where you can sit in the shade, watch the Playground stage, and mix and mingle with ALL the queers of all genders. We love our accomplices and need your support to hold this treasured space."
In advance of the event, check out these photos of all the amazing attendees from Folsom Street Fairs of old.
1. He can be my commander!
2. Holy tattooed hunk, Batman!
3. Sun's out…
4. Kneel!
5. Thirsty pups
6. Packing
7. Master and pup
8. Buns on display
9. Serving Big Trouble in Little China
10. Everybody loves puppets!
11. Hiyyeeee
12. Those red cheeks though
13. Triple trouble
14. He looks so happy
15. Nice… tool?
16. Daddy Chaser
17. Lady Dragon
18. Sister Sister
19. Britney or Tina?
20. Strike a pose
21. Rad hair don't care
22. Quiet moment for reflection
23. I want to go to there
24. The helmet!
25. That's a big pup
26. Beautiful eyes
27. Punk realness
28. Sweetest Pic
29. Shady Queen
30. No leather but he was too pretty not to photograph 
© 2019 GCN (Gay Community News). All rights reserved.
Support GCN
GCN has been a vital, free-of-charge information service for Ireland's LGBTQ+ community since 1988.
During this global COVID pandemic, we like many other organisations have been impacted greatly in the way we can do business and produce. This means a temporary pause to our print publication and live events and so now more than ever we need your help to continue providing this community resource digitally.
GCN is a registered charity with a not-for-profit business model and we need your support. If you value having an independent LGBTQ+ media in Ireland, you can help from as little as €1.99 per month. Support Ireland's free, independent LGBTQ+ media.
Hey there!
Enjoying GCN?
You have read all free 5 articles on GCN this month.