Premiere: Irish queer band Babylamb revel in our togetherness with debut track 'Bodyright'
Based in Limerick and Dublin, Irish queer band Babylamb has bounced onto the scene with their debut track 'Bodyright'.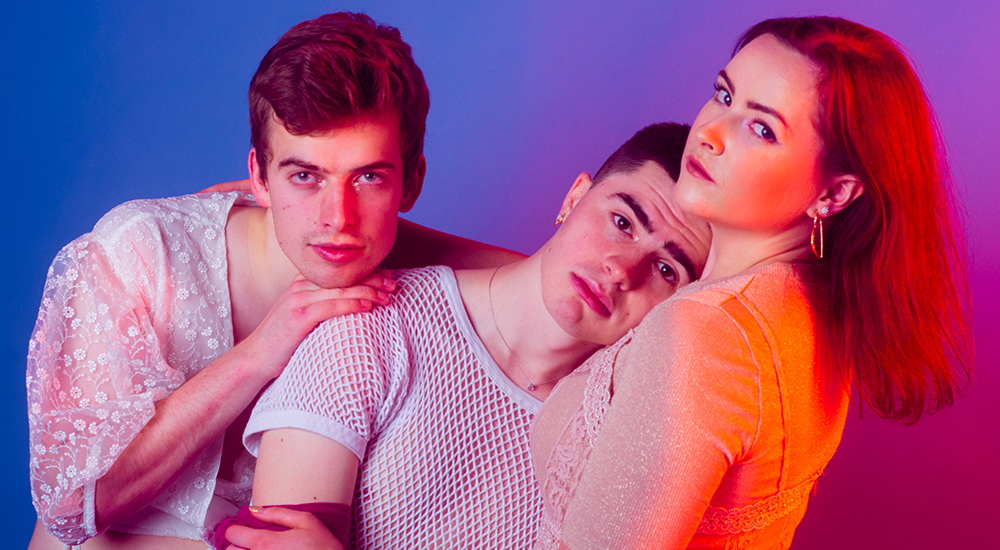 'Bodyright' is the debut single from Babylamb. It's a brash, starry-eyed banger about self-acceptance. It's about seeing ourselves as multiple, rather than just individuals so that we can understand and celebrate the differences in each other's bodies, and act in empathy. It's about rejecting the way our medias distort and other our bodies and having a bop revelling in our togetherness.
Sax solos, groovy sampling, tape-deck synths, trappy hi-hats and big brash vocals, releasing on all platforms December 1.
'Bodyright' 100% independently written, recorded, performed and produced by the three members of Babylamb.
Babylamb (formerly FLOWRS) is an Irish pop trio based in Dublin and Limerick and founded in 2018, made up of musicians Tobias Barry, Rían Stephens and Laoise Fleming. They are just starting their rocket ship journey, playing a number of boisterous gigs in the past year and building a rep for a dynamic live show. They've played across Dublin (Workman's, Whelan's, Underground, etc.), Limerick and Galway with the likes of ELKIN, St. Bishop, ELKAE, Nerves and PureGrand.
Babylamb go in for intimate vocals, live-sampled beats, fluffy guitars, sparky piano and bouncy choruses. Lyrics range from the confessional to the thematic, from tongue-in-cheek to the confrontational. The music is bright, distinctive, a little bit weird, and influenced by pop, alt-pop, R&B and the funky designs on bus seats. All that is distilled into an impassioned celebration of the heart on the sleeve.
The band have also been running a video series on Instagram to coincide with the release. The series explores the relationship between our bodies and our self-image featuring many different perspectives.
GCN readers are getting an exclusive listen to the track before it goes on general release.
'Bodyright' will be released this Sunday; you can pre-save on Spotify now, or wherever you get your music.
Follow Babylamb on Instagram and Twitter.
© 2019 GCN (Gay Community News). All rights reserved.
Support GCN
GCN has been a vital, free-of-charge information service for Ireland's LGBTQ+ community since 1988.
During this global COVID pandemic, we like many other organisations have been impacted greatly in the way we can do business and produce. This means a temporary pause to our print publication and live events and so now more than ever we need your help to continue providing this community resource digitally.
GCN is a registered charity with a not-for-profit business model and we need your support. If you value having an independent LGBTQ+ media in Ireland, you can help from as little as €1.99 per month. Support Ireland's free, independent LGBTQ+ media.
Hey there!
Enjoying GCN?
You have read all free 5 articles on GCN this month.