Premiere: First look at visuals for bold dance-pop banger 'Rise' from Jack Rua
The video for Rise is a collaboration with fellow Irish queer artist PureGrand and explores Jack Rua's own bisexuality enlightening.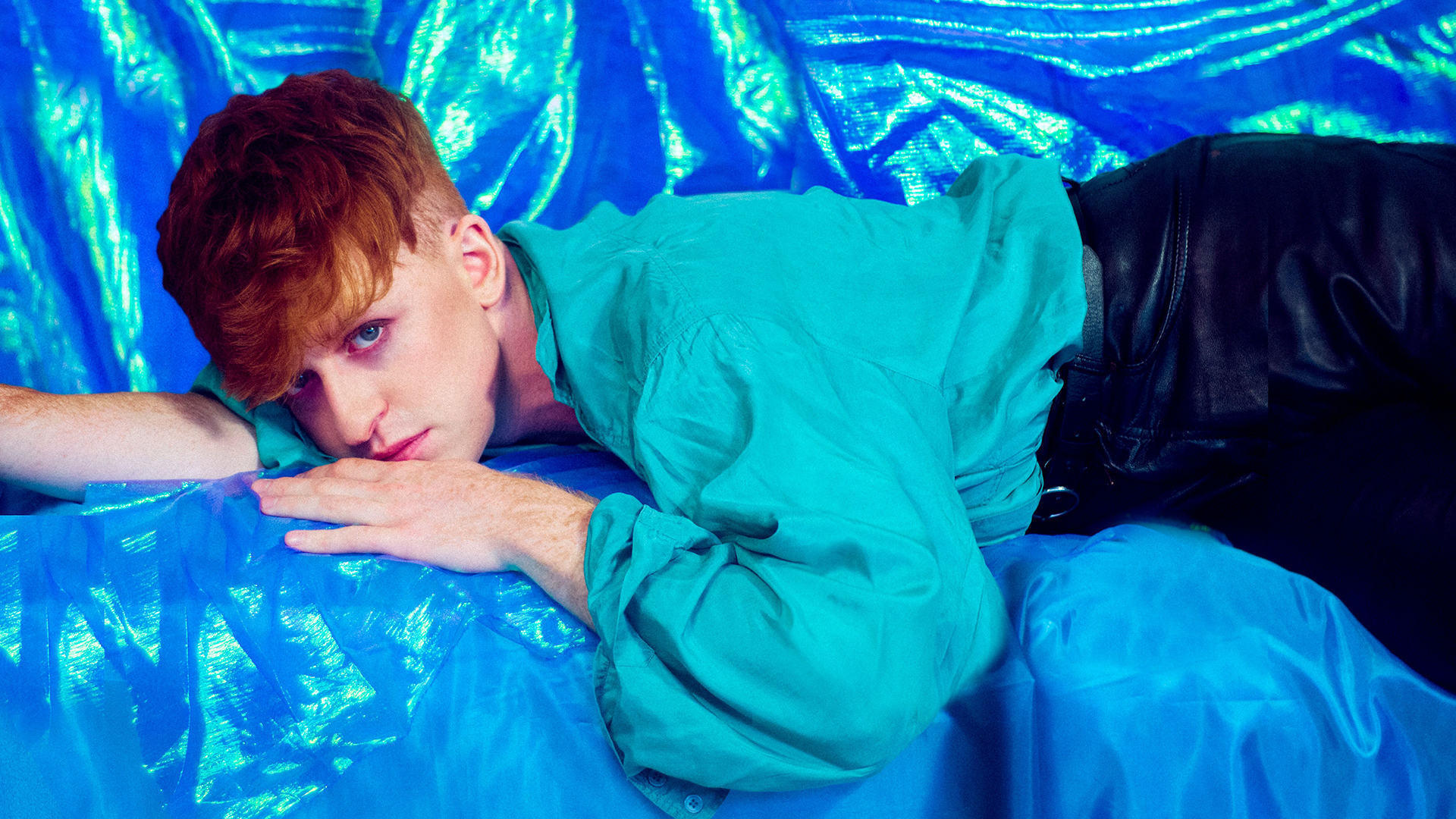 Dublin-based innovative pop artist Jack Rua recently released an exciting new single, 'Rise,' featuring Irish hip-hop artist Darce. The single blends a bold and upbeat melody with lyrics that are explicit without being crass.
The infectious pop hooks and raunchy rapping from Darce mix seamlessly to create a dance anthem that celebrated the healing powers of sex and love.
To accompany the song, we are delighted to premiere the artistic and stylised music video directed by Luke Faulkner (PureGrand), which blurs the lines between gender, sexuality, and spirituality.
The product of this collaboration is something unique in both sound and vision.
Jack Rua, formerly known as Jackal, has been on the rise for some time and has been described as "definitely someone you should have on your radar right now." Rua's work contains elements of performance: dance, folk, and theatre play their part, culminating in a glamorous persona who is heavily influenced by the stylings of David Bowie, Lady Gaga, Prince, and Madonna.
'Rise,' which was written by Jack Rua, Darce, and Porridge, and mixed by Jamie Sellers of Run Wild Music, is the third of Jack Rua's singles to be released. The first two singles, 'Scarlet A' and 'Ego (with LOGUOS),' have collectively amassed over 50,000 streams on Spotify, with 'Ego' being selected for placement on the Spotify playlist "Out Now" for queer artists.
Both songs have also been blessing the airways both in Ireland and abroad, on programmmes such as Spin 1038's 'One To Watch', RTE 2FM, and BBC Introducing.
'Rise (feat Darce)' marks the third instalment from Jack Rua's mini-album, which is set to explore themes of self-love and sexual liberation.  It is scheduled for release in early 2020.
GCN readers are getting an exclusive look at the visuals for Rise before it goes on general release.
'Rise' is available to stream on Spotify, or wherever you get your music.
Follow Jack Rua on Facebook, Instagram, and Twitter.
© 2019 GCN (Gay Community News). All rights reserved.
Support GCN
GCN has been a vital, free-of-charge information service for Ireland's LGBTQ+ community since 1988.
During this global COVID pandemic, we like many other organisations have been impacted greatly in the way we can do business and produce. This means a temporary pause to our print publication and live events and so now more than ever we need your help to continue providing this community resource digitally.
GCN is a registered charity with a not-for-profit business model and we need your support. If you value having an independent LGBTQ+ media in Ireland, you can help from as little as €1.99 per month. Support Ireland's free, independent LGBTQ+ media.
Hey there!
Enjoying GCN?
You have read all free 5 articles on GCN this month.