Trinity College Dublin says it is welcoming of LGBT students and employees, but former lecturer at the institution, David Parris, who is fighting for his husband to be entitled to a survivor's pension, disagrees. Words by Brian Finnegan.
"Trinity is proud of its LGBT-inclusive culture – if you come here as an LGBT student or staff member you can expect a warm welcome and equal treatment." So goes a quote on the sexual orientation section of Trinity College Dublin's equality website, above which stands the headline, 'Inclusive Employer'.
One man who disagrees with that statement is retired TCD lecturer, David Parris.
David (who has dual British and Irish nationality) took up his post in Trinity's French Department in 1972. Ten years later he met his partner, Gerhard Scully on a night out in Dublin's Hirschfield Centre. "I'm not sure when we would have married, had marriage been available to us, but by the end of the year we had moved in together," David says over coffee and hot cross buns in the home he still shares with Gerhard. The pair has been together for 37 years and had a civil partnership in Britain in April 2009.
"At the time I thought I was at death's door," David explains. "I wanted to get a civil partnership registered before I died. I couldn't imagine it ever coming into Ireland, but within months of getting a British civil partnership, lo and behold it became possible at home. Had I known that in advance, it would have been my preferred option."
After the couple had registered their relationship, David received a request from Trinity to update his personal data, so he replied saying that they should now record him as being married. "They wrote back, saying they would not do that and that I had to be registered as single," David says. "The law did not require them to register me as married, but nevertheless I didn't see why they couldn't have done so."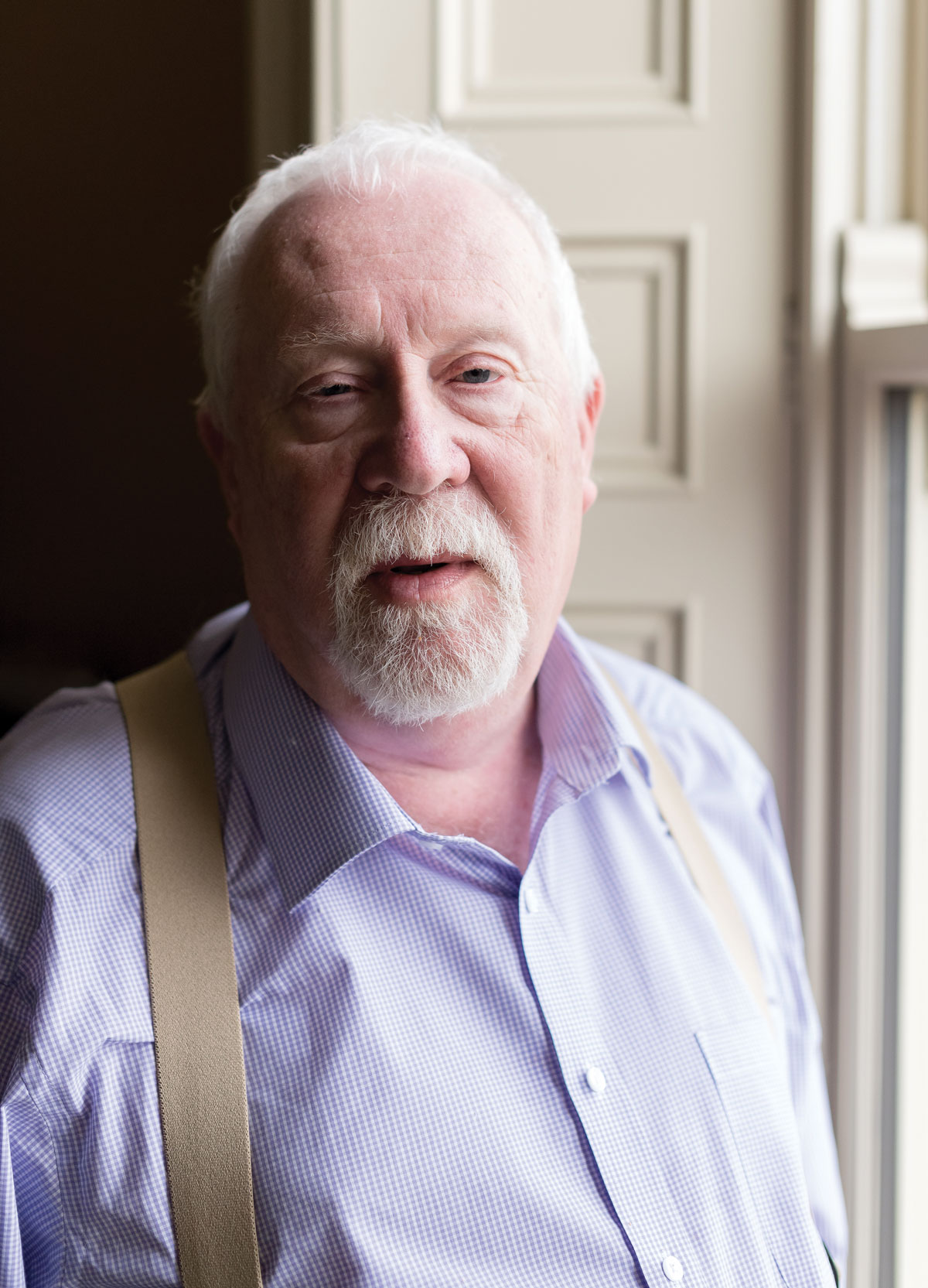 David retired at the end of 2010, aged 64, but he foresaw an issue with his pension. Because of a so-called 'gold-digger' clause in the TCD pension scheme, which prevents the spouses of members who got married after the age of 60 from receiving a survivor's pension, Gerhard would not be entitled to receive any of David's pension in the event of his death. Having not been allowed to have a civil partnership before he was 60, he brought the discrepancy to the TCD Equality Office's attention.
Click below to see how TCD Equality Office responded to Parris.
© 2017 GCN (Gay Community News Ireland). All rights reserved.