Christmas is a great time to spend time with your loved ones and exchange gifts. It is also the time of year that we remember those not as fortunate and to help support organisations or causes dear to our heart. Even though there are only 7 days to go until the big day, there are still many ways you can help support charities that do great work all year round.
1. #Give8Repeal8
Repeal Eight
Next year we'll vote on the 8th amendment. Repeal Eight is asking the public to pledge €8 a month until the 8th amendment is repealed. Alternatively, you can make a once off single donation. Donate here
2. Donate to Families in your Community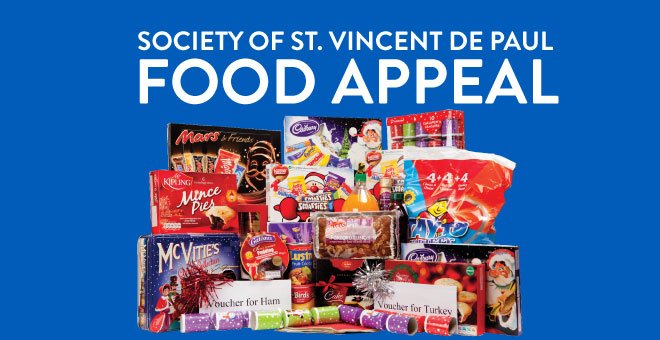 SVP
This Christmas, over 140,000 people in communities across the country will ask SVP for help with food, fuel and basic clothing. SVP is running its annual appeal to help families in need. You can donate a virtual gift ranging from the cost of a turkey to a first guitar for a child. You can also join the Giving Tree and give to their food appeal. Find all the appeals here.
3. Sponsor an Animal This Christmas
There are a number of charities that are helping our furry friends this Christmas. The Dogs Trust online store has some wonderful gifts for both human and dog alike. The ISPCA also have a dedicated Christmas store on their site where you can get a Christmas stocking for your favourite dogs or cats.
4. Visit the Elderly
Friends of the Elderly
It can be a lonely time of year for older people who may have lost close family and friends. Pop in for a cup of tea with your neighbour or visit the Friends of the Elderly's shop on Bolton Street!
5. Donate Your Tip To Help The Homeless
Thanks to StreetSmart, when you dine at a participating restaurant, you can add a donation of €2 to your bill which goes to local charities. This runs for the whole of December, you can see the list of participating restaurants here. The Peter McVerry Trust has some beautiful Christmas cards available on their web store.
6. Help Santa Deliver Gifts to the Children of Temple Street
Santa never forgets any child in Temple Street. He knows the names of all the kids whose home will be hospital over Christmas. He'll make sure their presents get delivered to the right bed in Temple Street. Sometimes even Santa needs a little help… Temple Street is running their annual Christmas Top Appeal and they have put together a wishlist their patients of every age. View their Christmas wishlist here.
7. Carols in St Patrick's Cathedral
LauraLynn
Take a break from your last minute Christmas shopping and get into the Christmas spirit at St. Patrick's Cathedral on December 23rd! enjoy listening to the classic Christmas story of 'The Snowman' which will be narrated by Morgan Crowley and accompanied by the beautiful voices of the St Patrick's Cathedral Choir. Tickets are free and there will be a collection in aid of LauraLynn at the event, for those who wish to donate to our special hospice. Get your tickets here!
8. Volunteer & Fundraise this Christmas
Dublin Simon Community
Donate winter woollies, partake in Sing for Simon on the 16th, send a Simon Star or simply buy your Christmas cards from the Simon online store.
https://www.dubsimon.ie/get-involved/
9. Subscribe to GCN!
Next year, we turn 30 and we are planning a year of festivities to celebrate. We are a small team and your support really helps us in delivering high-quality content on the daily <3 Find all the ways you can subscribe here.
There are many other charities that do amazing work, tell us some of your favourites and how they can be supported in the comments.
© 2017 GCN (Gay Community News). All rights reserved.