Grindr Rapist Sentenced To 23 Years
Sam Ashley, who drugged and raped multiple men he met on Grindr, has been jailed for 23 years following a trial in Portsmouth, UK .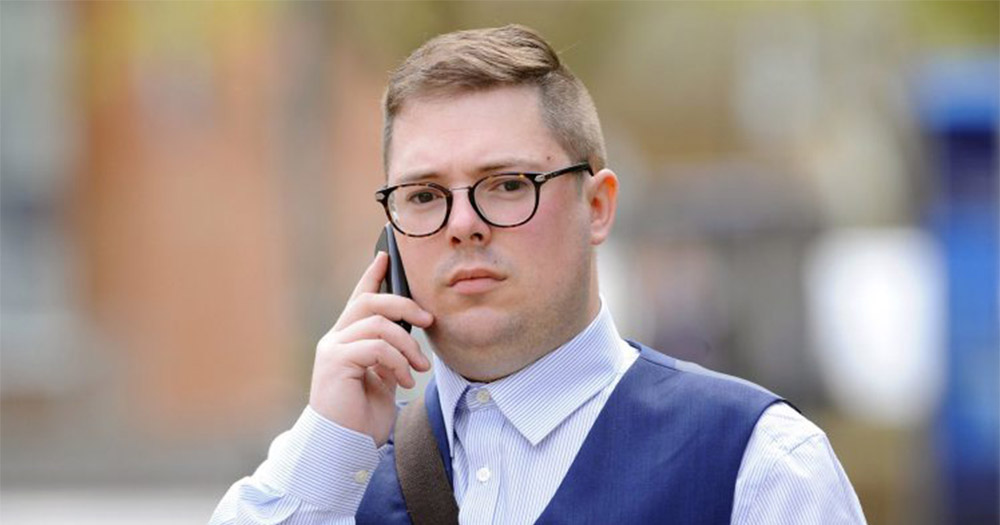 The trial heard Sam Ashley (30) from Fareham, England, would contact his victims through the Grindr hook-up app and invite them to his home, where he would surreptitiously administer drugs or sedatives. Once his victims were incapacitated he would then sexually assault them.
Ashley was found guilty at Portsmouth Crown Court of 4 counts of rapes, 4 charges of administering a substance with intent and 2 counts of attempted rape – he denied all charges. 3 of the men raped had their drinks spiked with the date rape/party drug GHB, while another thought he had been given a headache tablet when it in fact was a pill which contained strong doses of sedatives.
Imposing sentence, Judge David Melville QC said, "You made every step which was needed, so far as you saw it, in your warped way of thinking in order to overcome their reluctance and allow you to get up close when their barriers were down." In addition to the sentence, Judge Melville subjected Ashley to a sexual harm prevention order which bans him from using the Grindr app and from forming a sexual relationship without informing police.
According to Lindsay Pennell of the Crown Prosecution Service, "Ashley went on to rape or attempted to rape 3 of the victims while they were stupefied as a result of consuming the drugs GHB, diazepam, zopiclone or a combination." They went on to add that Ashley had been convicted thanks to expert evidence from a consultant toxicologist along with the testimony of his victims.
Speaking to GayStar News, Det. Insp. James Stewart of Hampshire Constabulary described Ashley as "a dangerous and manipulative man who befriended and deceived his victims, which has understandably had a profound impact on the victims and their friends and families. I hope this case encourages other victims of sexual offences to come forward."
© 2018 GCN (Gay Community News). All rights reserved.
Hey there!
Enjoying GCN?
You have read all free 5 articles on GCN this month.