Listen: Q+A Podcast Episode 7 With Peter Tatchell
In this month's unmissable, in-depth interview with legendary LGBT+ rights activist Peter Tatchell, he talks about a life of incredibly courageous direct action, the fight for queer liberation so far, and the controversy that arose two years ago over comments he made concerning the trans community and free speech.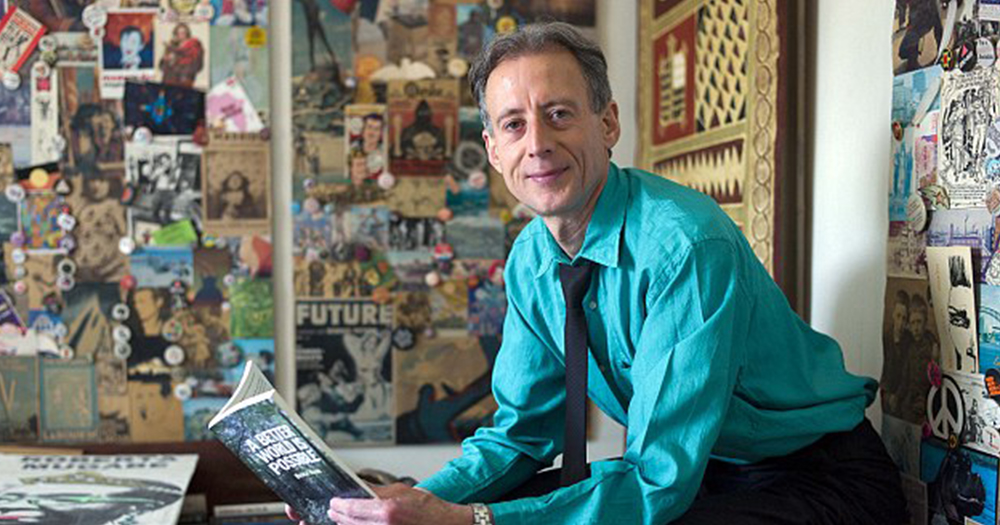 One of the first out gay men to stand for election in Britain, our latest guest on the GCN Queer and Alternative Podcast, Peter Tatchell has been campaigning vociferously and courageously for human rights for nearly half a century so far.
Peter began his gay activism by joining the Gay Liberation Front in England in 1971, and was one of the organisers of the first Pride march in London in 1972. In the 1990s he co-founded the gay rights direct action group, Outrage!, which was involved in the infamous 'outing' campaigns of the mid-90s. He attempted a citizen's arrest of Zimbabwean President Robert Mugabe in 1999 and again in 2001.
He's campaigned on many different fronts, and often put himself in danger. In June Peter was detained in Russia after staging a one-man protest against Russia's treatment of LGBT+ people, and most recently he's been campaigning for compensation for gay men who were pardoned after being convicted under Britain's laws against homosexuality. From human rights in Syria to Gaza, Iran to Russia, and across the globe, there is little that escapes Peter Tatchell's attention, and action.
Here Peter talks to Q+A's Brian Finnegan about his life and times, coming out to his religious fundamentalist parents, the beginning of the gay rights movement in London, and overcoming fear to put himself in harm's way for other people's human rights over 50 years of direct activism.
Listen below, and if you like, please go to wherever you get your Podcast fix and subscribe, rate and share! Subscribe on Apple Podcasts here.
© 2018 GCN (Gay Community News). All rights reserved.
Support GCN
GCN has been a vital, free-of-charge information service for Ireland's LGBTQ+ community since 1988.
During this global COVID pandemic, we like many other organisations have been impacted greatly in the way we can do business and produce. This means a temporary pause to our print publication and live events and so now more than ever we need your help to continue providing this community resource digitally.
GCN is a registered charity with a not-for-profit business model and we need your support. If you value having an independent LGBTQ+ media in Ireland, you can help from as little as €1.99 per month. Support Ireland's free, independent LGBTQ+ media.
Hey there!
Enjoying GCN?
You have read all free 5 articles on GCN this month.